No results for your search. Please try it again using another keywords:
---
Red Bull Racing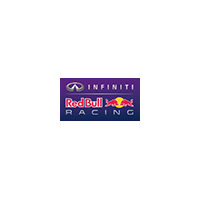 Red Bull Racing Sunglasses & Goggles

Red Bull Racing are an Austrian Formula One constructor and the four-time Constructors' Champions, from 2010 to 2013. The team was formed in 2005 out of what originally was the Jaguar team, although Red Bull's first endeavour into Formula 1 was ten years earlier when the energy drink manufacturer entered into partnership with Sauber. Over their ten seasons as a standalone team, Red Bull have risen from what was a "back-of-the-grid" manufacturer to become one of the most successful teams in recent years, winning Drivers' and Constructors' titles in 2010, 2011, 2012 and 2013. The team headquarters are currently based in Milton Keynes, United Kingdom. They are one of two teams owned by drinks giant Red Bull, the other being Toro Rosso. For the 2015 season, the team will use the RB11 chassis built in partnership with Infiniti, and engines supplied by Renault.
Now this strong brand comes out with sunglasses and goggles in differetnt shapes, functions and designs.

Formular 1 cars are optimised down to the smallest detail to create maximum output. The same applies to sunglasses as it does to Formular 1: The better the design and the more innovative the material, the greater the success. Red Bull Racing Eyewear uses lightweight but at the same time resitant material. The sunglasses are captivating both form and design. They demonstrate the cutting edge in technological innovation, design precision and sporty appearance.

The design of a race car is one of the most important criteria in the construction and decides on victory or defeat.
This knowledge from Formula 1 can be found directly in the RED BULL Racing Eyewear Goggles. Inspired by innovative F1 technology, the goggles outrigger, for example, in some parts reflects the nose of a F1 car. The mix of this special need for design, cutting-edge technology and innovative materials stands for highest wearing comfort and unique performance.