No results for your search. Please try it again using another keywords:
---
Destructo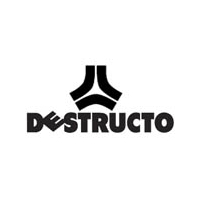 Destructo Skateboard Trucks


DESTRUCTO is building for a long time some of the most popular Pro Skateboard trucks. The Pro Rider team Bam Margera, Mike Vallely, Adrian Lopez, Tony Cervantes, Terrel Robinson, Christian Svitak, Ragdoll or Chris Senn, have tested the trucks of DESTRUCTO and rated these trucks as exceptionally stable and great in the design.