No results for your search. Please try it again using another keywords:
---
Element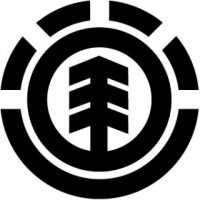 Element Skatestuff


ELEMENT was founded in 1992 by Johnny Chillereff as a collaboration called Underworld Element Skateboards. The struggling company was later absorbed by Schillereff and the "Underworld" portion of the name dropped.
Who would have thought that coming from such a turbulent background would set the destiny for an individual to create Element. Fate or not; it took passion and endurance for this person to find his calling. An avid skateboarder since the age of four, Johnny Schillereff was just in his youth with only a few things keeping him grounded; nature, art and the skateboard under his feet. After years of challenging times, Johnny made the conscious decision to reshape his life and do something positive with his unwavering dedication to skateboarding. This was when his "Elementality" began to surface and things would never be the same.