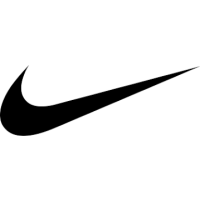 Nike
---
---
---
Nike Skateboarding & Outerwear


In 2002, Nike introduced the "SB" brand. The Nike SB Dunk Low model was released, and consisted of padded tongues and collars and the "Zoom Air" insoles; the shoe was more similar to other skate shoe styles than the corporation's previous attempts.
Teamriders: In 2004, Nike SB signed Paul Rodriguez as a figurehead for the brand. In March of that year, Nike released the Nike Dunk SB collection, aimed towards skateboarders in California. The associated shoe designs differed from the previous SB Dunk range in that they were designed specifically for skateboarding. The collection included increased padding, Zoom Air insoles, and enhanced material quality, including triple stitching, a standard for skate shoes.
In 2005, Rodriguez released a signature shoe model named the "Nike SB Paul Rodriguez Zoom Air Low". That year, one of Nike SB's spokespersons, Lance Mountain, decided to release the Nike Blazer SB, a version of the Nike Blazer basketball shoe from the early 1970s. It was named the Nike SB Blazer and several new features were added, such as the padded collar and Zoom Air insoles.
In 2009, Eric Koston left Lakai Limited Footwear to join Nike, and, in 2012, Flip rider, Luan Oliviera, was added to the team.