No results for your search. Please try it again using another keywords:
---
Swox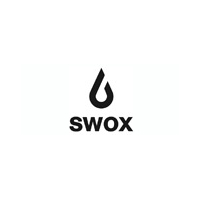 swox, swox surf protection, swox suncreen, sunscreen


SWOX is developed by a group of young surfers and snowboarders.They grew up surfing in Australia and snowboarding in Switzerland. Their passion for outdoor sports was only matched by our frustration with most sun protection products, which were never designed for the extreme conditions on the ocean or mountain. Traditional sunscreens don?t absorb and easily run into your eyes, leaving you vulnerable to stinging, sunburn, premature aging, or even serious disease, especially if you spend as much time outdoors.
So SWOX got together to try to create the best possible sunscreen for surfing and snowboarding. And because they know that there is no substitute for expertise and experience, the entire protection system developed in conjunction with both medical researchers and professional athletes. With no compromises and no shortcuts, Swox believes there is no better way for you to get out and stay out with complete protection and with complete confidence.