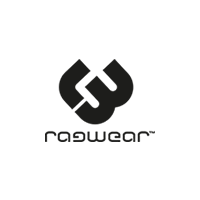 Ragwear
---
---
---
Born in Wiesbaden .. developed further in Prague .. for 19 years in the manufacture ..
The history of RAGWEAR began in the late 1990s in a small German spa town called Wiesbaden, where streetwear importer Holger Brodkorb was inspired by the local skate scene. However, he still wanted to invest in better quality and better design.
And then .... bla bla bla ..... a whole bunch of other things happened.
And now in Prague are a lot of great women's and men's fashion styles designed. They have great quality, good cuts and is uncomplicated, but also very special designs.
So here you get in the category of RAGWEAR raincoats, jackets, Parker, tops, T-shirts, blouses, Walkshorts, and sweat jackets.
And here you can still choose whether you want the whole range in "Organic", or made of normal cotton.
Let yourself be convinced by the history and philosophy of RAGWEAR!