No results for your search. Please try it again using another keywords:
---
Pukas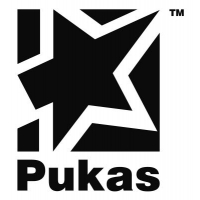 Pukas, Surfboards, Bikinis or Apparel


PUKAS surfboards were first made in the 1970?s in garages, farmhouses or old sawmills. In that moment, the idea was to create top of the line surfboards for the European market. The OLATU factory, created in 1988, was the result of the experience acquired from the first professional shapers and glassers coming from overseas.

The idea was a project which requires one to be constantly aware of the evolution of the industry. This is why it is focused to efforts on a mixture of 3 basic strategic variables: shapers, materials, and human capital.

OLATU has always worked with the best professionals available. Many legendary names have passes through the shaping bays of Pukas such as: Maurice Cole, Jeff Johnston, Glen Minami, Brian Ingham, Ron Roush, Bruce Mckee, Ronnie Woodward, Reno Abellira and others. Today OLATU maintains the same policy and is currently working with the best international shapers such as Peter Daniels, Luke Short, Pat Rawson, Chilli, Jean Pierre Stark, Darren Handley, Greg Webber, Gunther Rhon, Greg and Jed Noll and others

The experience in the market and acquired know-how after 30 years of making surfboards has also allowed to work with the best materials in the industry such as Fin Control System (FCS), Hexcel fibreglass, Silmar laminating resin and Burford foam. This has been an obvious factor in the high quality achieved from our finished product.

But not even Surfboards are produced under the brand of PUKAS. There is also a great Bikini colletion which originally comes from Spain. And moreover there are Mens and Womens Sportswear Styles which are great in quality and design.