Page 1 of 1
Items 1 - 3 of 3
---
Full Tilt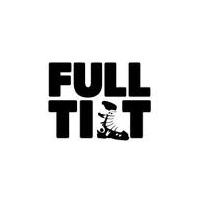 Full Tilt Ski Boots


In 1999 Dr. Grosnick insisted that the Kneissl brand offer a boot and made the rash decision of re-naming all Raichle boots to Kneissl branded boots. The company didn't do as well as anticipated and was sold a year and a half later to the parent company of Roces. From there the molds were bought and sold and passed around without much being done with them. All the while it maintained a stronger core following of skiers addicted to its performance. These pro athletes had built their careers on this boot as well as thousands of skiers like you that also couldn't give them up. Everyone was suddenly forced to search for parts and boots on Ebay and scrounged ski swaps to keep them on their feet.
Full tilt are boot fitters, and they know better than anyone that something had to be done. They took it upon theirselves to go back and search out the original molds and bring it back to life not in some new and distorted form, but in the original construction and design that had been proven over the past 25 years to be the most popular 3-Piece design in the world. They purchased the original molds tested every feature, kept what worked, then added some of today's most advanced technology to make them work even better, never stopping until we were skiing them again. We all hope you enjoy these boots as much as we enjoy bringing them back to life. The revolution in 3 piece boot design started here, and will now continue from here ... For the good of skiing.

Seth Morrison and Tom Wallish are teamrider in the Full Tilt Team.