Page 1 of 1
Items 1 - 8 of 8
---
Lost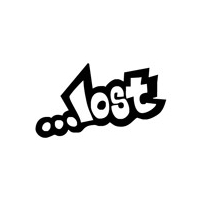 Lost Beachwear, Surfboards & Accessoires

Lost began in 1985 when Matt Biolos and a bunch of school friends were into snowboarding at Mt. Baldy, skateboarding at the Pipeline in Upland, and surfing in Dana Point. They weren't too worried about winning this football game or that contest. They were "team lost". Thus the name ...lost scribbled on books, t-shirts, benches, tables and eventually clothing.

Matt Biolos and Mike Reola, while running the company with partner Joel Cooper, continue to oversee every aspect of the business.  Lost is one of the last privately owned and controlled Surf and Skate brands. 
We could say "Since those wild beginnings, ...Lost has spread slowly across the world.  The Company has matured internally but continues to run off the same philosophy it started with.  The Lost thinking now flows through its art, music, films, athletes and clothing" ...but that sounds like some PR firm wrote that for us.  So ...Lost is whatever you think it is